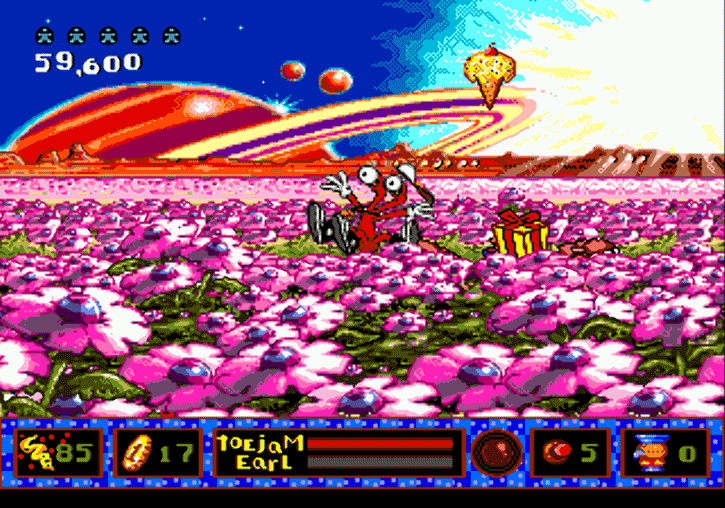 ToeJam & Earl™ are both highly funky aliens from the planet Funkotron. Recently they ran into a slight problem…
They were cruising in their highly funky, ultra cool, righteous rapmaster rocketship when Earl said he'd like a shot at driving. To cut a long story short, the rocketship is now in pieces spread over the most insane planet in the galaxy – planet Earth!
All they have to do now is find the ten pieces of their rocketship and they're on their way. Doesn't sound so hard does it?
SYSTEM REQUIREMENTS
Minimum Requirements:
OS: Windows XP/Windows Vista/Windows 7
Hard Drive: 500 MB available space
Graphics: 32 MB
Sound: DirectX 9.0c